Published: Tuesday, October 19, 2021 01:25 PM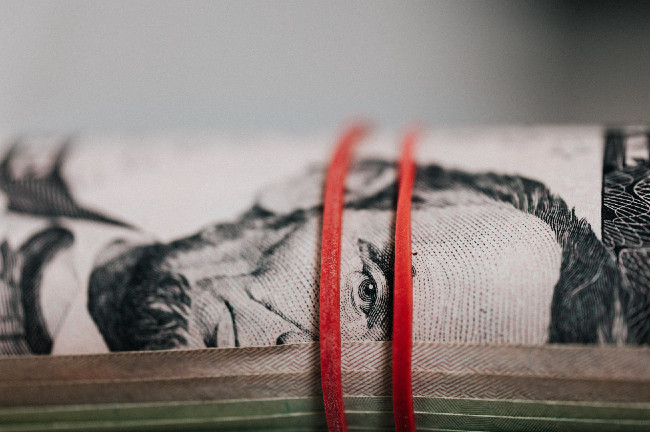 State Grants
CLOSING SOON! Job Training and Economic Development Program
What: JTED provides an opportunity to provide innovative, employer-driven training approaches that pair education and occupational training with work-based learning to support regional and local economic development for businesses and individuals most impacted by the COVID-19 pandemic. Through the JTED program, DCEO will connect the unemployed, underemployed, and underrepresented with employers in need of a skilled workforce or upskill existing workers by providing funding for accessible equity-driven services to those in disadvantaged communities. Applicants may choose to apply for funding that will support one or more of the following four categories:
(1) Jobseekers and those needing occupational training,
(2) Employers seeking to upskill their workforce,
(3) Youth-focused career development and work-based learning, and
(4) Increasing stability and retention utilizing a Barrier Reduction Fund for emergency basic needs.
Target industries include but are not limited to manufacturing, healthcare, arts and entertainment, waste management, retail, IT and TDL. Priority will be given to small and medium-sized minority-owned companies. All applicants will need to show how their program will provide services to target populations, including under-represented and low-income individuals in Qualified Census Tracts and Disproportionately Impacted Areas.
Potential Applicants: Employers, non-profits, federal Workforce Innovation and Opportunity Act (WIOA) administrative entities, and public or private educational institutions that have demonstrated expertise and effectiveness in administering workforce development programs. Local governments that are not WIOA administrative entities are not eligible to apply.
How Much: $20 million total: minimum grant size of $500,000 and maximum grant being $750,000.
Deadline: Oct. 29, 2021 at 5pm
Rebuild Downtowns & Main Streets Capital Grant
What: The Rebuild Downtowns & Main Streets Capital Grant Program will provide grants to support improvements and encourage investment in commercial corridors and downtowns that have experienced disinvestment, particularly in communities hardest-hit by the COVID-19 public health and economic crisis. Projects must be located in a commercial corridor or downtown area with multiple public-facing commercial establishments. Eligible projects include but are not limited to roads, parking, and sidewalks; transit, pedestrian, or bicycle infrastructure; broadband infrastructure; water/sewer infrastructure; public spaces, such as parks and plazas; structures in disrepair; and mixed-use or transit-oriented development.
Potential Applicants: Units of local government (no match required). Not-for-profit and for-profit organizations are eligible but must include 50% match. Priority will be given to projects in DIAs, Opportunity Zones, and Qualified Census Tracts.
How Much: $50 million total: minimum grant size of $250,000 and maximum grant being $3 million.
Deadline: Jan. 10, 2022
Tourism Attractions and Festivals Grant Program
What: The Tourism Attraction and Festivals Grant program will help develop new or enhance existing tourism attractions located across the state – including but not limited to museums, businesses, events, performances, and festivals. The funds may be utilized for capital projects, equipment, training, transportation, housing, receptions, entertainment, photography, temporary housing, and interpretive programs. The goal of the program is to attract additional visitors and overnight stays that will bring foot traffic back in communities across Illinois.
Potential Applicants: Units of local government, municipalities, counties, not-for-profit and for-profit organizations, or local promotions groups.
How Much: $10 million total: minimum grant size of $10,000 and maximum grant being $1 million. Match required.
Deadline: Applications will be accepted on a rolling basis until funds are depleted with awards made quarterly. DCEO will have the ability to fund applications most closely aligned to eligibility criteria approved for immediate funding.
Federal Grants
More can be found on DCEO's website.
ARPA Economic Adjustment Assistance
What: Federal Economic Development Administration's most flexible program, and grants made under this program will help hundreds of communities across the nation plan, build, innovate, and put people back to work through construction or non-construction projects designed to meet local needs. This includes construction activities such as water and sewer system improvements, industrial parks, high-tech shipping and logistics facilities, business incubators and accelerators, brownfield redevelopment, technology-based facilities, wet labs, multi-tenant manufacturing facilities, science and research parks, workforce training facilities, and telecommunications infrastructure (e.g., broadband) and development facilities. This also includes non-construction activities such as design and engineering, technical assistance, economic recovery strategy development, and capitalization of revolving loan funds.
Potential Applicants: Local governments, institutions of higher ed, non-profits in cooperation with local governments. District Organizations of an EDA-designated Economic Development District are also eligible.
How Much: Estimated 300 projects that cost between $500k and $5m. $500 million is available in total. EDA will allocate at least $200 million to support coal communities.
Deadline: Rolling. Suggested submission date is March 31, 2022.
EDA Good Jobs Challenge
What: EDA's American Rescue Plan Good Jobs Challenge aims to get Americans back to work by building and strengthening systems and partnerships that bring together employers who have hiring needs with other key entities to train workers with in-demand skills that lead to good-paying jobs. EDA encourages efforts to reach historically underserved populations and areas, communities of color, women, and other groups facing labor market barriers such as persons with disabilities, disconnected youth, individuals in recovery, individuals with past criminal records, including justice impacted and reentry participants, individuals participating in government assistance programs, and veterans and military spouses. The EDA will fund system development, program design and program implementation.
Potential Applicants: EDA Economic Development Districts, local governments, institutions of higher education, non-profits (including labor unions) acting in cooperation with local governments. The system or partnership should be led by a System Lead Entity or Backbone Organization, respectively, serving as an intermediary that has convening power in the region and the capacity to coordinate all necessary stakeholders.
How Much: $1,000,000 - $25,000,000
Deadline: Jan. 26, 2022