Published: Friday, April 17, 2020 10:01 AM
Dear friend,
I hope that you made the most of this past holiday weekend despite the Stay at Home order. Though we must maintain physical distance, I hope you're still being social by connecting with loved ones virtually.
If the COVID-19 pandemic is taking a toll mentally, that's understandable.
The governor announced a new Emotional Support Line that could help.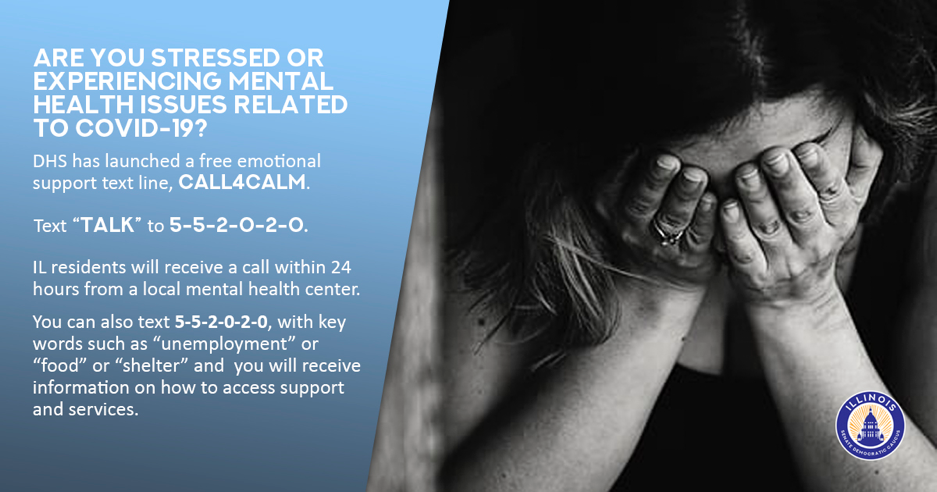 Use the Illinois Department of Human Services' support text line by texting "TALK" to 552-020.
Virtual Dementia Caregiver Resources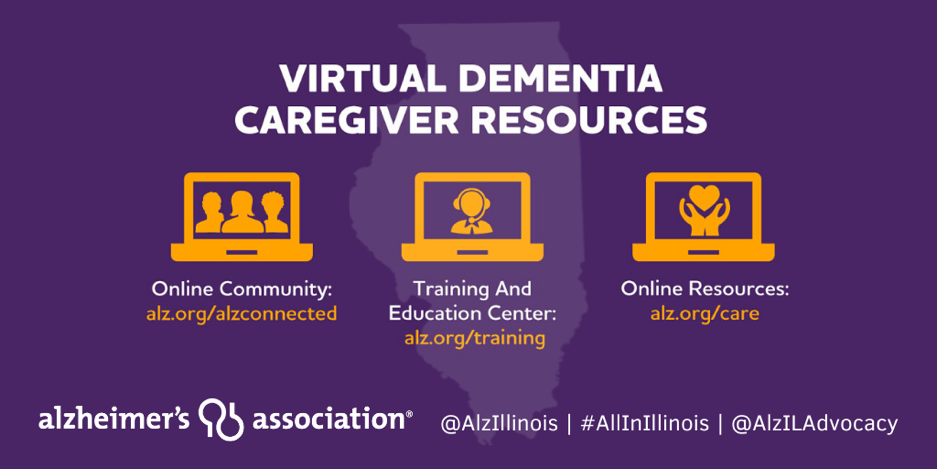 We know everyone is facing unprecedented challenges. If your loved one with dementia is in an assisted living facility and visitation is not allowed during the COVID-19 outbreak, ask the facility how you can connect from a distance. Options include telephone calls, video chats or emails to check in.
Get more tips at alz.org/COVID19.
Cancer Help Line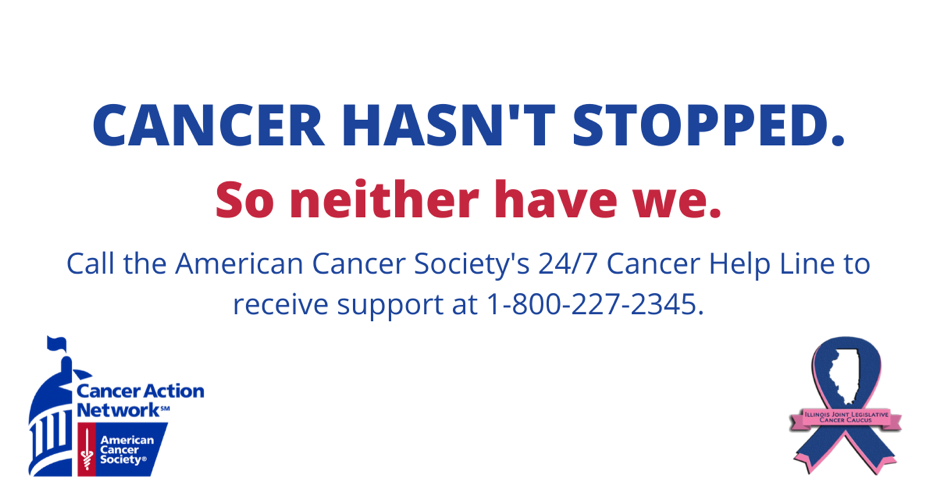 With the spread of COVID-19, cancer patients are more vulnerable than ever. The American Cancer Society has created an online hub with current and reliable information about COVID-19 and the impact on the cancer community. Visit: https://www.cancer.org/about-us/what-we-do/providing-support.html
Stay in place. Maintain your space. Cover your face.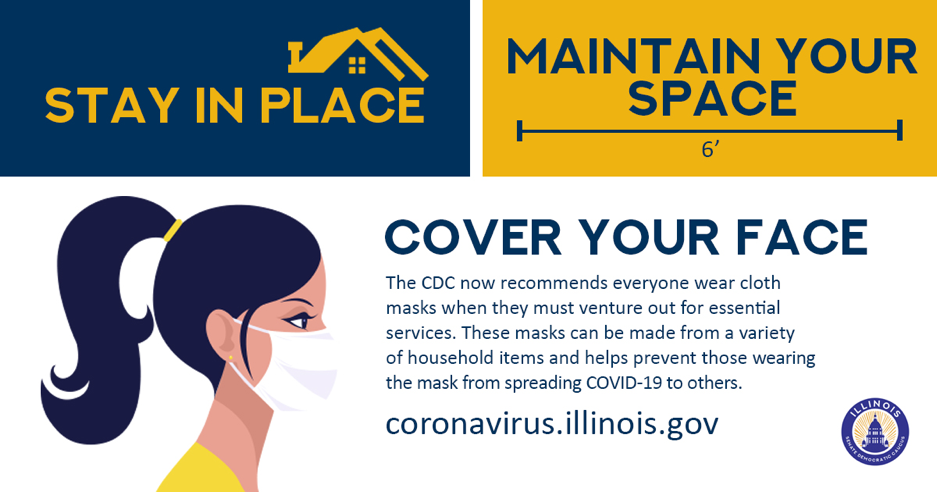 As this public health crisis continues, wear a mask now if you must go out, and please continue to follow social distancing guidelines and wash your hands often. Friends who sew may be able to make 100% cotton masks for you, or here's a DIY guide: http://ow.ly/TfA830qvPFK
If you have questions or concerns, we are here to help. My staff and I are working from home, but we can still answer your questions if you call (630) 453-5488 or email us.
For updates, you can follow me on Facebook and Twitter.
Stay safe and healthy.
Sincerely,

Laura Ellman
State Sentor | 21st District