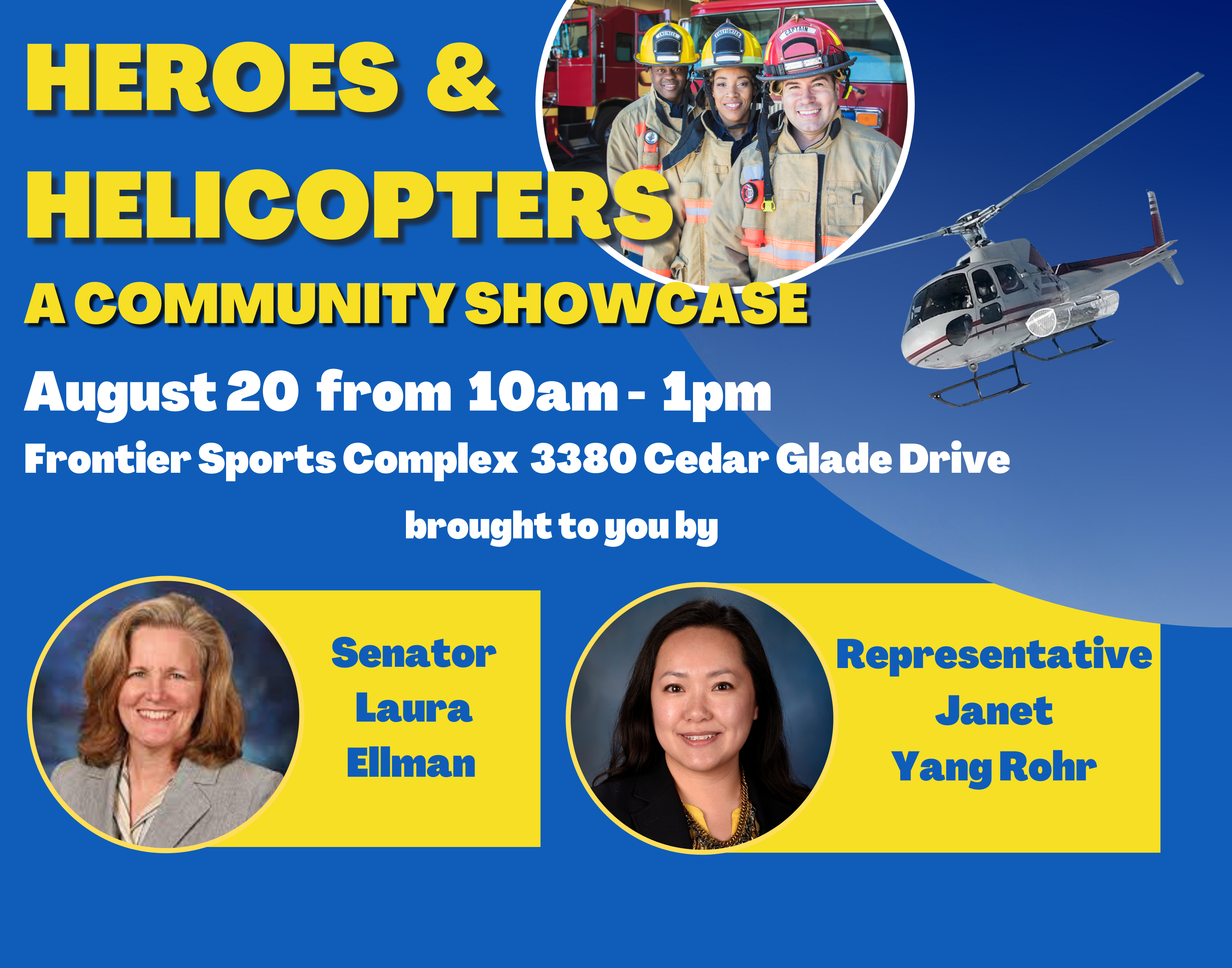 NAPERVILLE – State Senator Laura Ellman is partnering with State Representative Janet Yang Rohr to host a Heroes & Helicopters event to celebrate local first responders and connect community members with the heroes who protect them every day.
"This is a great opportunity for our neighbors to get to know more about the brave men and women who keep us safe," said Ellman (D-Naperville). "Especially for kids, the large and sometimes loud vehicles used by first responders, or their unusual equipment or gear, can be a little scary. This event is meant to not only put residents in touch with our many local safety services, but to build trust in heroes from across our community."
At this family-friendly event, there will be several public safety vehicles and a medical helicopter for kids to see up close. Residents will also have the opportunity to learn more about the numerous community safety services and organizations and gain familiarity with local first responders.
The event will be held at the Frontier Sports Complex, 3380 Cedar Glade Dr., Naperville, from 10 a.m. to 1 p.m. on Saturday, Aug. 20. More information is available on Ellman's Facebook page, and questions can be directed to her office at 630-601-9961 or SenatorLauraEllman.com.