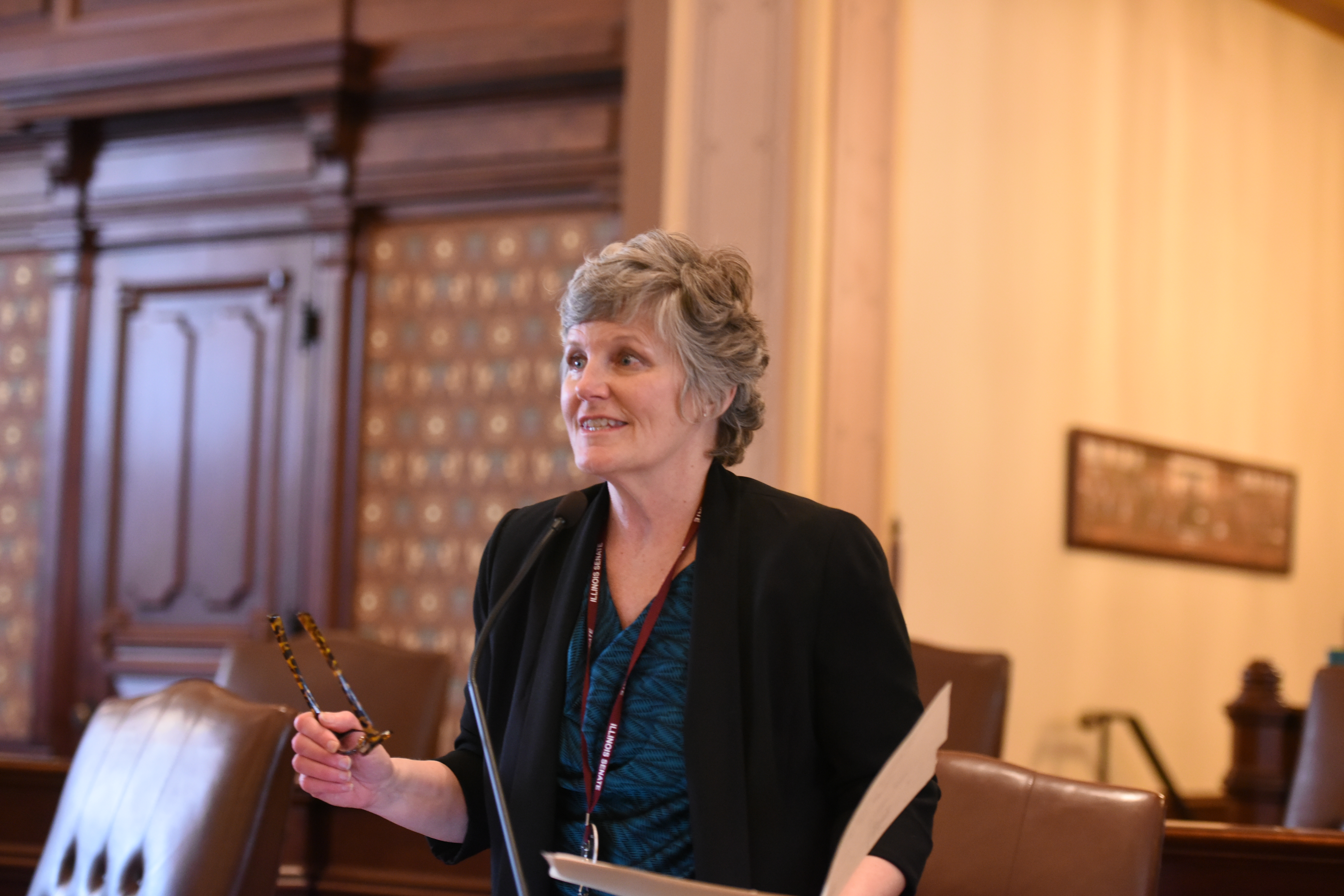 NAPERVILLE – The Hydrogen Economy Task Force will begin work to establish Illinois as a leader in a regional hydrogen hub under a new law championed by State Senator Laura Ellman.
"Illinois has the resources necessary to become a national leader in clean energy and hydrogen generation. It's a matter of taking advantage of the opportunity to do so," said Ellman (D-Naperville). "We are well-positioned for both generating hydrogen and using it as a fuel and chemical to benefit our agricultural, refinery and transportation industries."
The Hydrogen Economy Task Force established under Senate Bill 3613 will be responsible for publishing a plan to make Illinois a leader in a regional hydrogen hub, identifying opportunities to integrate hydrogen into the economy, analyzing barriers for development, and recommending policies to catalyze deployment of hydrogen into the state economy. The law aims to put Illinois at the forefront of a Midwest Clean Hydrogen Hub and create good-paying jobs to the state.
"With climate change posing an urgent threat to everyone on this planet, it is crucial for us to move to a clean energy economy – and I want Illinois to lead that change. The Hydrogen Economy Task Force is an integral first step in making Illinois a Clean Hydrogen Hub," said State Representative Terra Costa Howard (D-Glen Ellyn), House sponsor of the bill. "This legislation will benefit our economy and our planet. I'd like to thank Senator Ellman, as well as our colleagues in the House and Senate, for their support of this important initiative."
Signed on Friday, the law is effective immediately.