Published: Tuesday, May 25, 2021 10:17 AM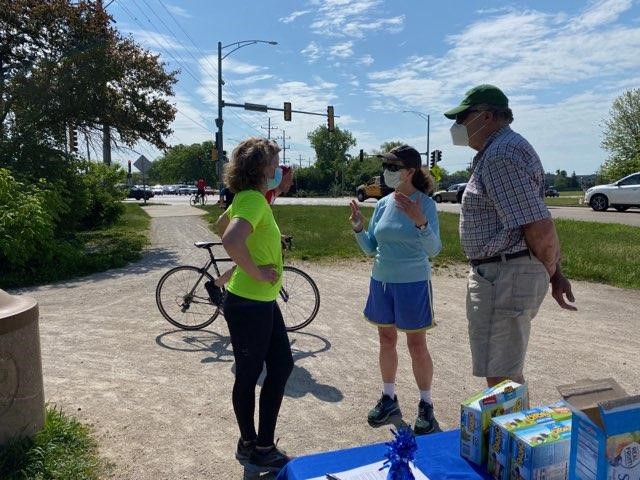 SPRINGFIELD – On Saturday, State Senator Laura Ellman (D-Naperville) hosted a Bike Day event to remind the local community of how to stay safe while biking.
"Biking is a great way to exercise and travel around the community without relying upon cars," said Ellman. "However, bicyclists often share the road with drivers, and it's important to know what to do to stay safe."
Around 50 bikers stopped by the senator's booth at the corner of Geneva and County Farm Roads in Winfield. Those stopping by could get water, snacks, and safe biking advice from Senator Ellman and her staff. Others who were not biking also stopped by to speak with the Senator and to learn more about biking in the area.
The Bike Day event took place at a junction in the Illinois Prairie Path, one of America's first rail-to-trail conversion projects. Portions of the trail follow the historical path of the Chicago Aurora and Elgin Railroad, which ran from 1902 to 1959. The corridor now provides part of the 58 miles of walking and bike trails that allow for outdoor enthusiasts to travel to communities such as Elgin, Aurora, Wheaton and as far east as Forest Park.
Ellman hopes the event served to both inform those who stopped by about safe biking practices and allowed locals a chance to meet their senator in a friendly setting.