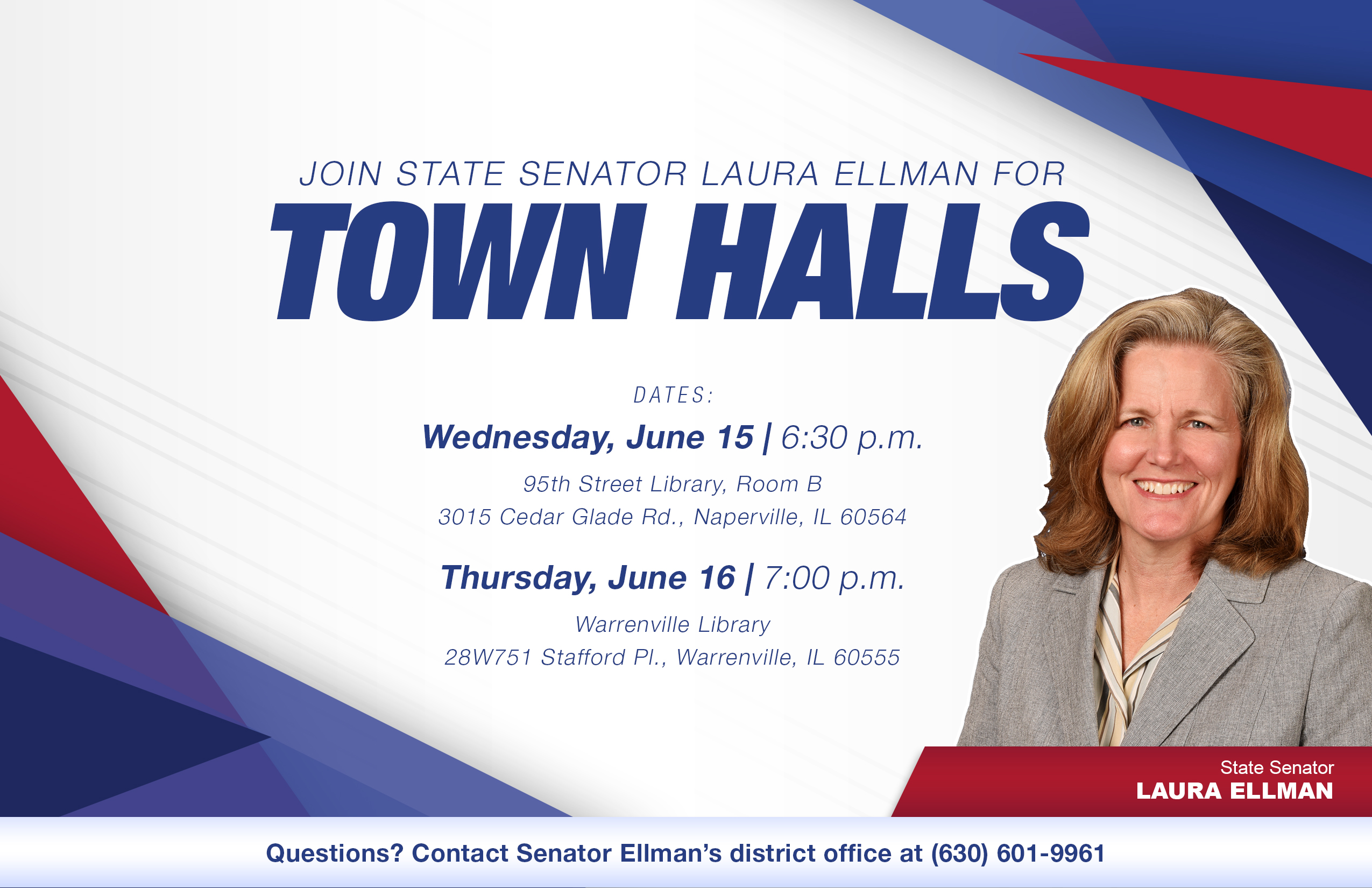 NAPERVILLE – State Senator Laura Ellman is hosting two local town halls to offer community members an opportunity to ask questions about the spring legislative session and raise concerns of their own.
"I always enjoy sitting down with members of the community and getting to the heart of what matters most to them," said Ellman (D-Naperville). "Their concerns drive the work we do in Springfield."
The first of the two town halls will be held in Room B of the 95th Street Library in Naperville, 3015 Cedar Glade Dr., on June 15 at 6:30 p.m. The second will be held in Warrenville at the Warrenville Library, 28W751 Stafford Pl., on June 16 at 7 p.m.
Ellman encourages residents to take advantage of this opportunity to ask questions and express their concerns.
"These conversations help me bring our community's needs to the table," Ellman said.
More information about the Naperville and Warrenville town halls is available online, and questions can be directed to Ellman's office at 630-601-9961.