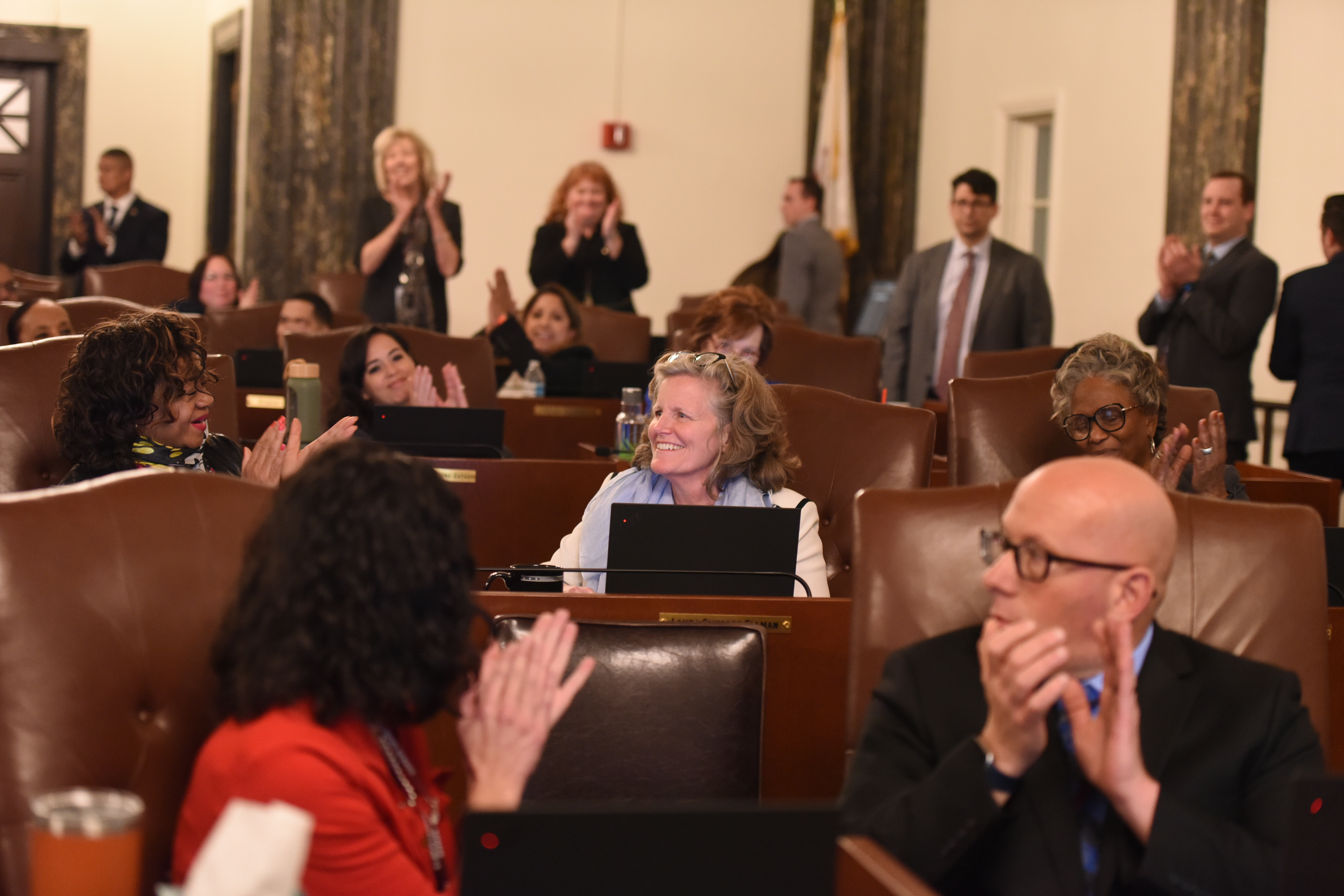 SPRINGFIELD – State Senator Laura Ellman was sworn into office Wednesday to represent Illinois' 21st Senate District.
"I'm overjoyed at the prospect of serving Illinois' 21st Senate District again and I remain committed to serving my constituents and gaining wisdom through experience," said Ellman (D-Naperville). "My work always begins with constituents and families and ends with positive advancements for all Illinois residents."
During the 102nd General Assembly, Ellman passed two constituent service initiatives into law: one being House Bill 4664 which prevents insurers from charging higher out-of-pocket costs to residents seeking out-of-network health care services due the moral objections of their usual health care provider, the other being Senate Bill 3786 which designated Dolostone as Illinois' official state rock. Senator Ellman also advanced legislation to combat the opioid epidemic and legislation aimed to make Illinois a regional leader as a hydrogen hub.
The 103rd General Assembly marks Ellman's second term serving as Senator for the 21st District, which includes parts of Glen Ellyn, Lombard, Downers Grove, Bolingbrook, Lisle, Naperville, Warrenville and Wheaton.
"I am proud of the work my colleagues and I were able to accomplish so far," said Ellman. "There is still much work to be done and I am excited to build on the productive measures we passed during the previous legislative session."
Constituents can contact Ellman by visiting www.SenatorLauraEllman.com or by making an appointment at her new district office at 24W500 Maple Ave., Suite 215, Naperville, IL 60540.