Published: Wednesday, January 29, 2020 02:59 PM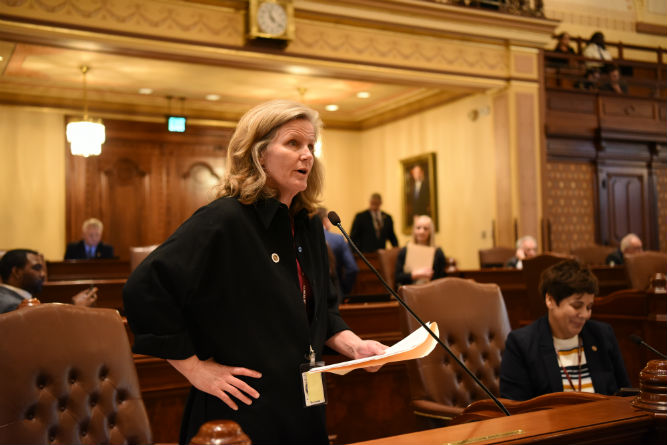 SPRINGFIELD – State Senator Laura Ellman (D-Naperville) released the following statement after Gov. JB Pritzker's State of the State address:
"This year, I plan to focus on a number of issues, from combating climate change to quality higher education. I wish I had heard more specific proposals about the environment beyond clean energy, but after hearing him speak, I'm confident that the he will be an ally in making the state a national leader in protecting our natural resources and environment.
Additionally, as I listened to the governor speak, his comments about ethics reform really struck a chord. We need a new level of transparency that surpasses any law we can implement. Our job is to live up to the expectations of the people we represent, and that's what I plan to do and what every elected official should also be doing."