Published: Tuesday, July 28, 2020 09:02 AM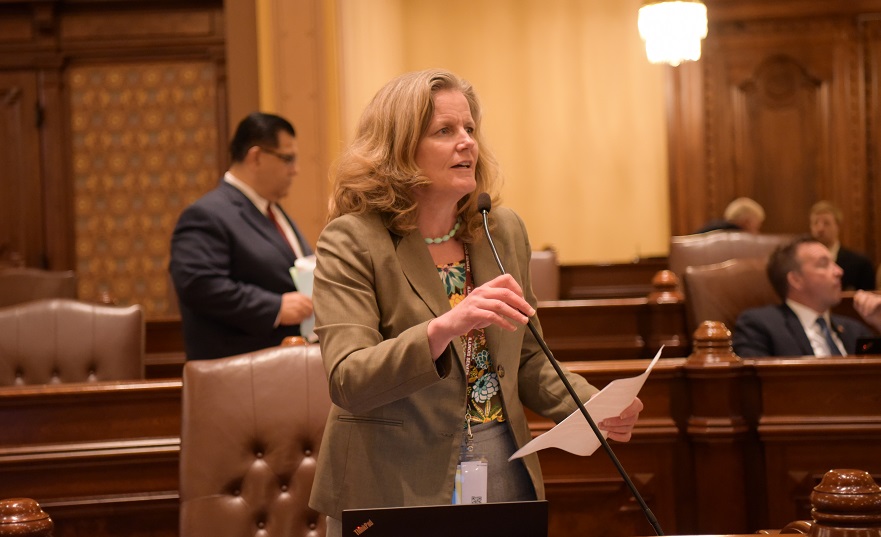 NAPERVILLE – State Senator Laura Ellman is recognizing and thanking the Illinois National Guard for its determination and service to Illinoisans throughout the COVID-19 pandemic.
"As a member of the General Assembly and an Illinoisan, I cannot thank our troops enough for their hard work and dedication to this state," Ellman said. "These young women and men have risked their lives day in and day out to ensure we all stay safe and healthy."
Illinois' mobile testing operation will be expanded to twelve COVID-19 mobile testing sites, operated by the National Guard. The sites will offer mobile testing to residents in the hardest hit communities and will visit other areas in need of more testing, like homeless services centers and nursing homes. The sites offer drive-through and walk-up tests free of charge to any Illinoisans who wants to be tested.
"Over the past few months, these troops have ensured that thousands of Illinoisans have been able to receive COVID-19 tests," Ellman said. "Illinois has some of the best testing numbers and positivity rates in the nation. I have no doubt that this was made possible by the assistance of the National Guard."
Testing has played a critical role in allowing for the safe reopening of the Illinois economy. Illinois has been persistently investing in accessible testing for all Illinoisans, which will allow communities across the state to stay on a course of recovery.
The governor's announcement about the state's mobile testing site expansion can be found here.
Individuals can find a nearby testing location visiting https://coronavirus.illinois.gov/s/testing-sites.