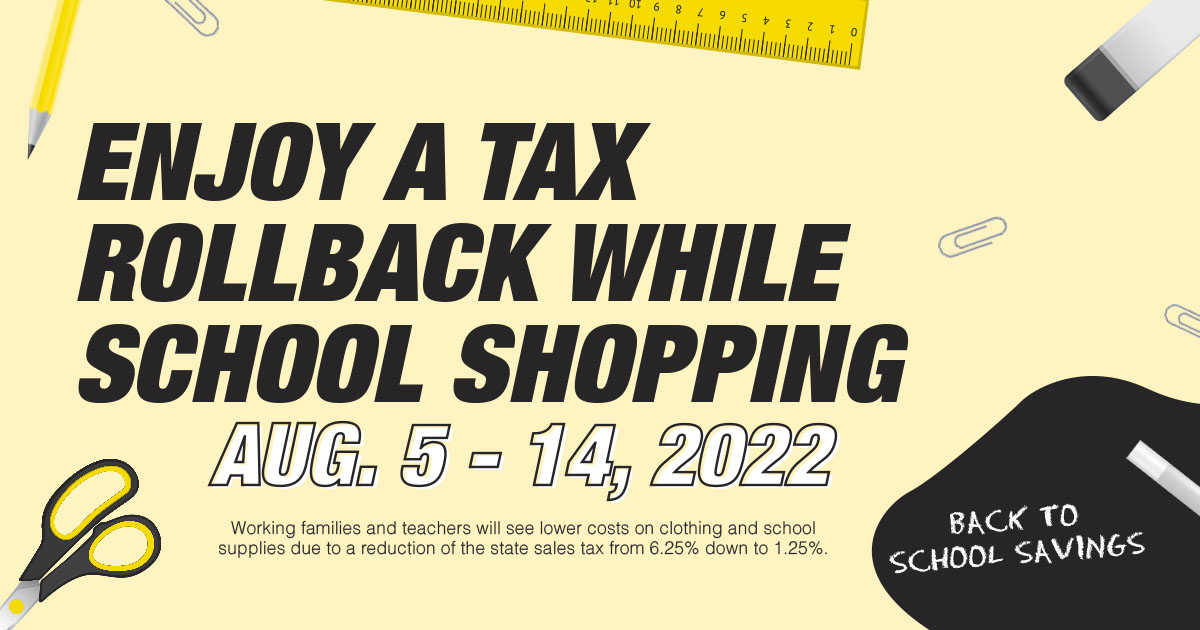 NAPERVILLE – State Senator Laura Ellman is encouraging local families and educators to save money ahead of the new school year by taking advantage of Illinois' upcoming 10-day tax holiday on school supplies.
"Back-to-school is an expensive time for many families across the state, and even more so now, with increased costs across the board for school supplies and other important items," said Ellman (D-Naperville). "I'm proud to have supported this tax holiday that will help relieve some of that financial burden and ensure our kids have the supplies they need to learn and thrive in the upcoming year."
The new law, which went into effect July 1, 2022, lowers the state tax rate on qualifying school supplies from 6.25% down to 1.25% from Aug. 5 to Aug. 14, 2022.
Shoes, coats, winter accessories, ties and school uniforms under $125 will qualify for the tax break, as well as binders, folders, backpacks, lunch boxes, calculators, notebooks and writing supplies.