Published: Tuesday, October 06, 2020 10:36 AM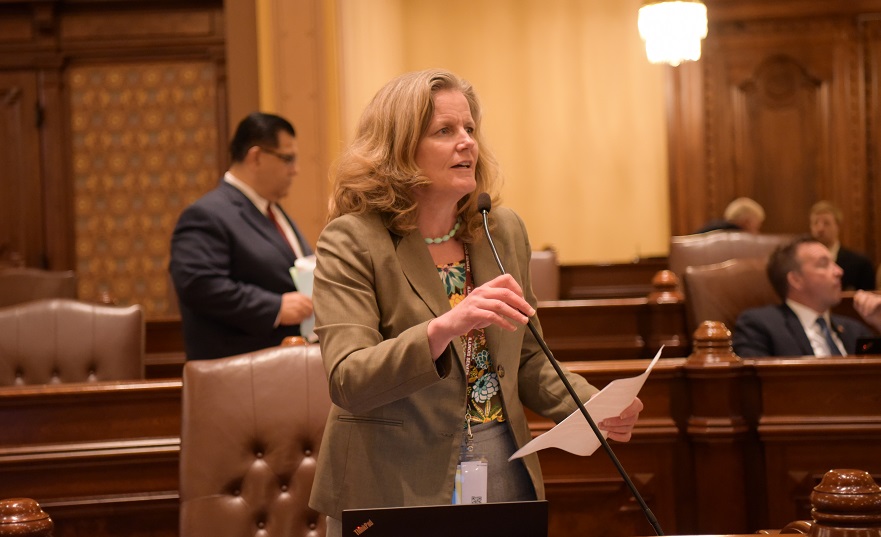 NAPERVILLE – State Senator Laura Ellman (D-Naperville) is encouraging female small business owners to sign up for the Illinois Department of Commerce and Economic Opportunity's "All in for Women: BIG Webinars." During women's small business month, the webinars focus on women-owned businesses, instructing owners on how to navigate eligibility and the application process for business interruption grants offered by the state.
"As women, it's our responsibility to lift each other up and make sure that we have access to these grants and other opportunities," Ellman said. "If you own a business and are thinking of applying for a BIG grant, take one of these seminars."
The Business Interruption Grant program is a $636 million program created to provide economic relief for small businesses hit hardest by COVID-19. The program uses federal funds provided by the CARES Act to help offset COVID-19 related losses for Illinois small businesses.
In the second round of grants, $220 million will be allocated to provide relief for all types of small businesses, including women-owned small businesses. Funding can be used to help businesses with working capital expenses, including payroll costs, rent, utilities, and other operational costs.
"These funds have and will continue to give businesses the ability to reopen with the new guidelines and provide a safer environment for employees and customers," Ellman said.
In these webinars, women-owned businesses will learn about eligibility, program details, and the application process. Technical assistance support will also be provided for the last 30 minutes of every session.
A total of four webinars are being offered over the course of the month. The dates and time of each webinar is listed below along with links to register.
Tuesday, Oct. 6, 2 p.m. Register HERE
Saturday, Oct. 10, 10 a.m. Register HERE
Tuesday. Oct. 20, 2 p.m. Register HERE
Tuesday, Oct. 27, 2 p.m. Register HERE