Published: Tuesday, November 23, 2021 04:29 PM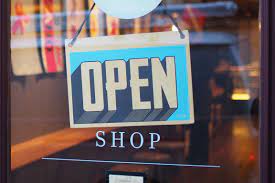 NAPERVILLE – In an effort to support and promote small businesses ahead of the holiday season, State Senator Laura Ellman (D-Naperville) is launching a social media campaign to feature local small businesses.
"Our local businesses have faced unprecedented challenges as a result of the COVID-19 pandemic, and many have been left struggling to stay afloat," Ellman said. "Now more than ever, supporting our small businesses is vital as they work to get back on their feet."
Ellman encourages small business owners interested in being featured on her social media to provide information about their businesses here. Businesses invited to participate include restaurants, retail shops and businesses that provide personal services, like spas and salons.
"We are lucky to have so many fantastic small businesses in our community," Ellman said. "I hope that residents will keep our local businesses in mind as we enter the holiday season."
Questions can be directed to Senator Ellman's Naperville office by calling 630-601-9961 or visiting Senatorlauraellman.com.