Published: Saturday, April 09, 2022 03:29 AM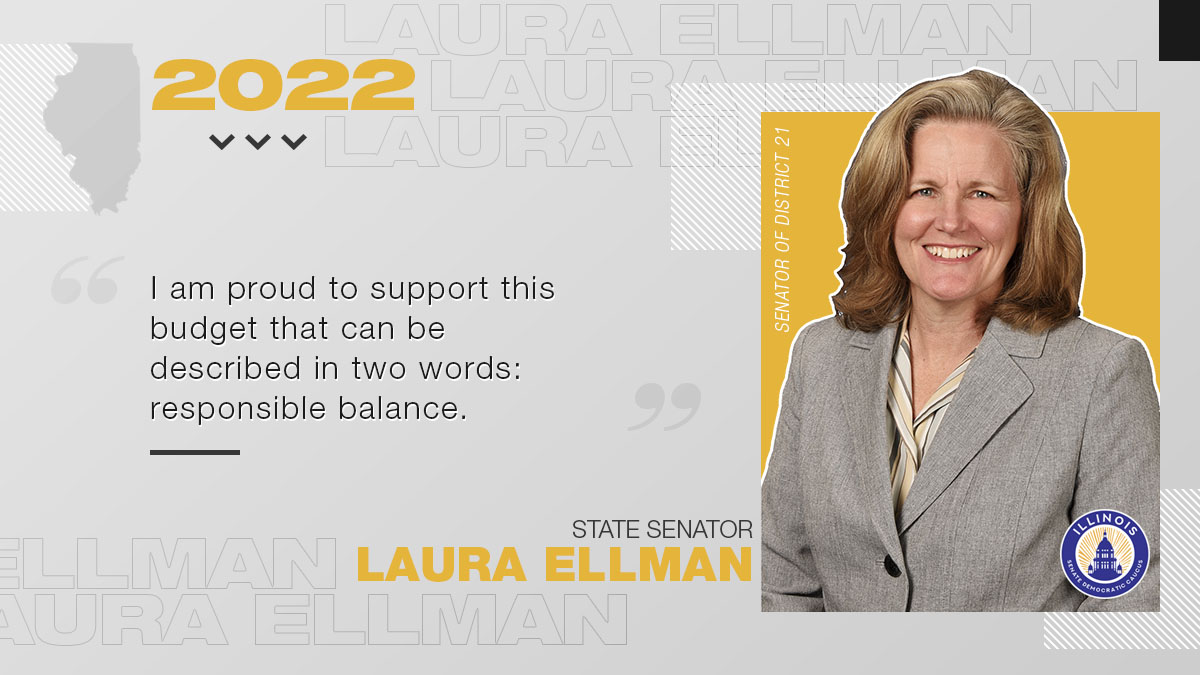 SPRINGFIELD – State Senator Laura Ellman (D-Naperville) issued the following statement in response to the Senate's affirmative vote on a budget and tax relief plan aimed at providing financial and economic security to Illinois:
"This balanced budget has no deficit—in fact, it has a surplus.
"Having fulfilled our commitments to education, community services and public safety, we were left with a surplus. We responsibly balanced that surplus by lowering our long-term debt obligations and returning money to taxpayers. Paying our debts puts Illinois on better financial footing, which can boost our bond agency rating even more, and we have put Illinois on better economic footing by giving money back to middle class families, which will improve local economies and support small businesses.
"I am proud to support this budget that can be described in two words: responsible balance."