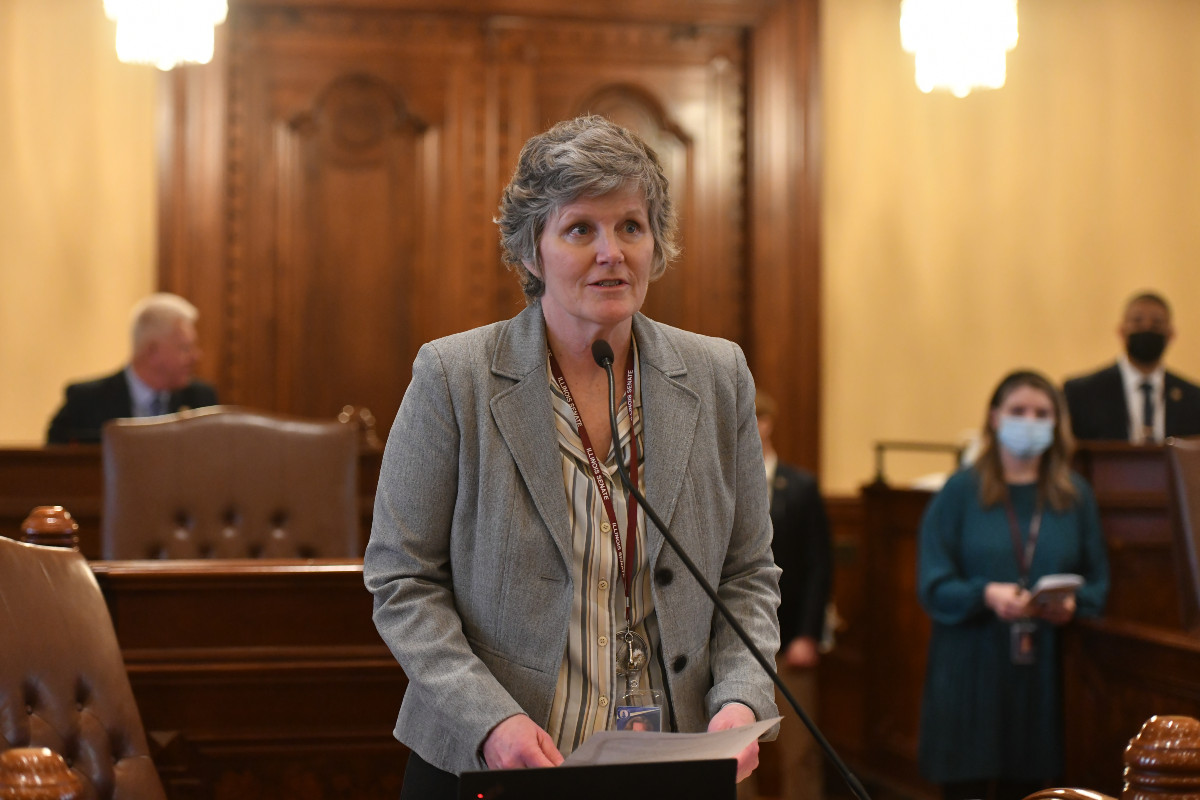 SPRINGFIELD – Legislation sponsored by State Senator Laura Ellman to collect additional information for the Illinois Department of Children and Family Services in an effort to strengthen support and care for children in the foster system was signed into law Friday.
"Children should feel safe with their foster families, and when fostering situations change, we have a responsibility to find out why," said Ellman (D-Naperville). "Listening to foster youth and learning about their experiences in their own words is one of the best ways to get answers and improve the system."
House Bill 4304 requires exit interviews to be conducted within five days of removal for every child age five and older who leaves a foster home. This process is modeled after a similar procedure followed by caseworkers in Florida.
Under current regulations, DCFS caseworkers are involved in the child removal process when requested by the foster home. This legislation lays the groundwork for a formal process to work to ensure caseworkers are gathering important information about each child's experience in a home upon removal.
Information gathered during these interviews will depend on the age and maturity of the child and the circumstances of the removal request. House Bill 4304 requires the child to be asked if their basic needs were met in the home, if they had access to a caseworker or therapist, if they felt safe and comfortable in the home, and whether or not they felt included by their foster family.
"When there is a request for a child to be removed from a foster home, it's important that we understand their perspective – not just the foster parents'," said State Representative Lakesia Collins (D-Chicago), House sponsor and initiator of the bill. "These removals can have a profound impact on the development and life of a child, we have to make sure the process is being handled fairly and correctly. If additional children are going to be placed with a foster parent, it's critical that we have an informed understanding of their previous care."
The legislation goes into effect Jan. 1, 2023.