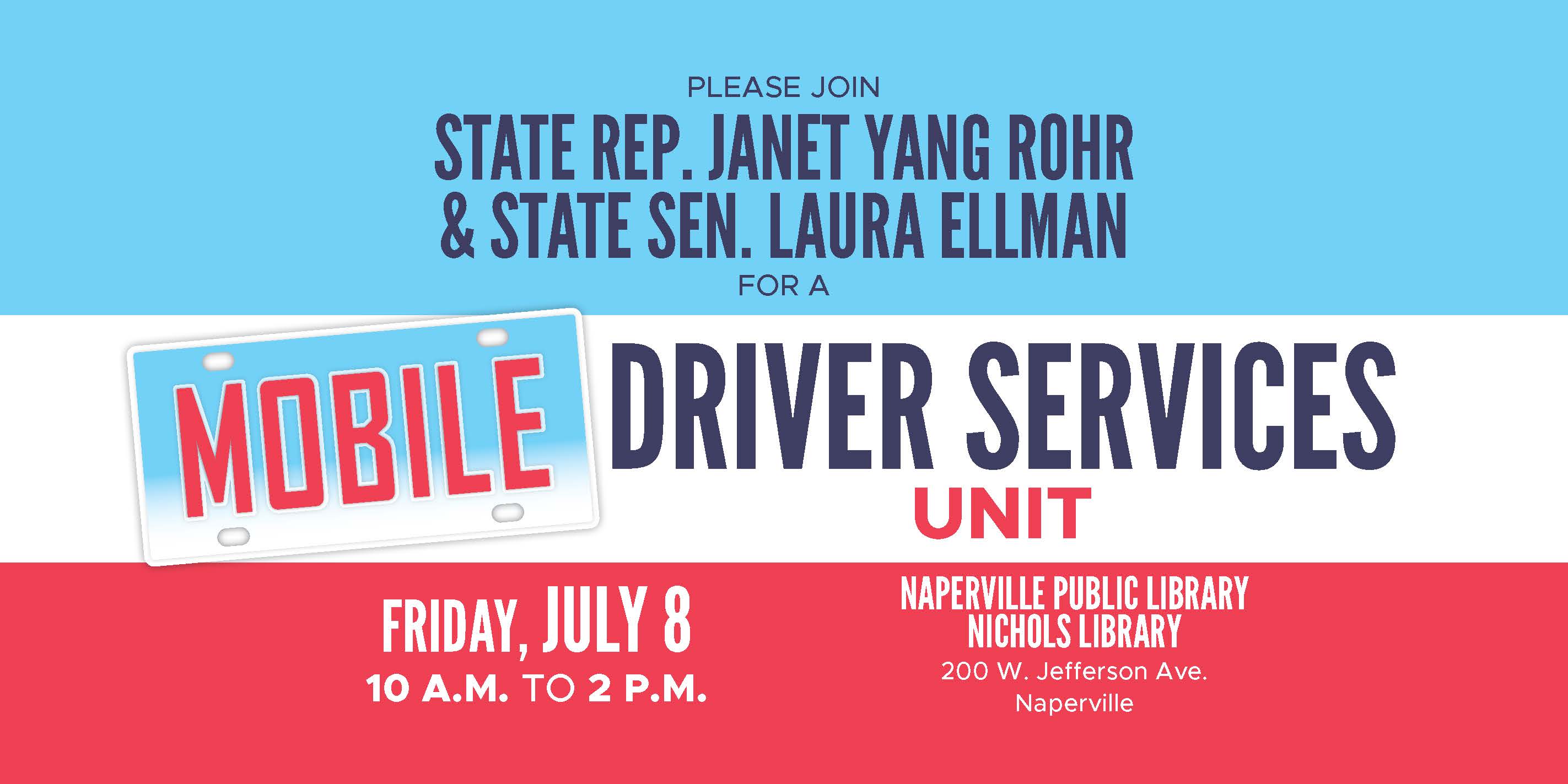 NAPERVILLE – State Senator Laura Ellman and State Representative Janet Yang Rohr are partnering with the Secretary of State's office to host a free mobile unit event for motorists who have been unable to visit a driver services facility.
"The goal of the mobile unit is to make these services more accessible to members of our community who may have a hard time getting to the DMV," said Ellman (D-Naperville). "An expired license or out-of-date plates can cause a lot of unnecessary hassle if they go unaddressed—people can avoid the trouble by taking advantage of this great one-stop shop opportunity."
The event will be held Friday, July 8 at Nichols Library, 200 W. Jefferson Ave., Naperville. Motorists are welcome to stop by between 10 a.m. and 2 p.m. to take advantage of the wide array of services the mobile unit offers.
Through the mobile unit, community members will have the opportunity to renew or correct licenses and state IDs, update license plate stickers, and register to vote or to be an organ donor. Real IDs will not be processed at this event, and those age 75 and up need to visit the DMV to renew a license.
Questions or concerns can be directed to Ellman's office at 630-601-9961 or Yang Rohr's office at 630-296-4157.