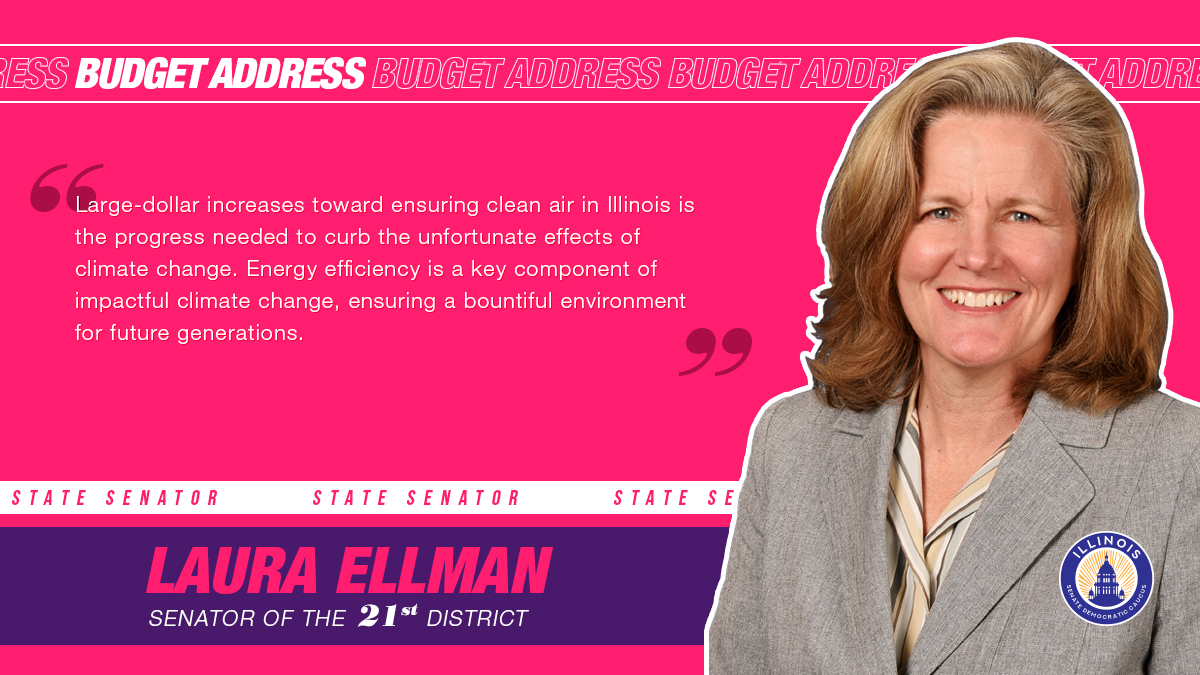 SPRINGFIELD – State Senator Laura Ellman expressed her support Wednesday for investments in the environment included in Gov. JB Pritzker's proposed budget.
The proposed budget directs $263.8 million in federal Inflation Reduction Act dollars to offer Illinois households energy efficiency rebates.
"Illinoisans have witnessed record high energy bills in recent years," said Ellman (D-Naperville). "I applaud the governor for addressing the concerns of Illinoisans by proposing funding for a timely energy efficiency rebate. The rebate can potentially increase the usage of energy efficient materials and in turn positively impact our environment."
The proposed budget increases funding for the Clean Air Act and Energy Transition Act by $2 million, including expenses for air permitting and inspections.
"Large-dollar increases toward ensuring clean air in Illinois is the progress needed to curb the unfortunate effects of climate change," said Ellman. "Energy efficiency is a key component of impactful climate change, ensuring a bountiful environment for future generations."
The proposed budget also includes a $250 million investment toward a new early childhood education program – a plan to prepare children to be lifelong learners – and an increase in MAP grants – a program to make college more attainable.
"Advancements in early childhood care overall support Illinois workers and families," said Ellman. "I look forward to working with the governor and my colleagues this legislative session to negotiate a budget that makes the most meaningful impact on our environment."