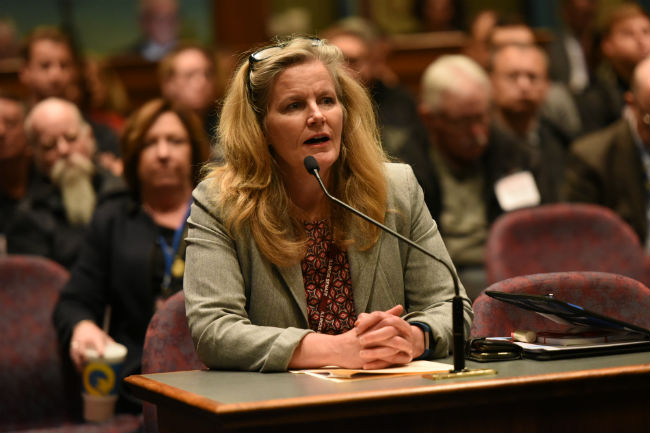 SPRINGFIELD –Cook County seniors would see access to property tax break sooner under legislation by State Senator Laura Ellman that passed the Senate unopposed on Thursday.
"My goal was always to simplify this application process as much as possible," said Ellman, (D-Naperville), the measure's chief sponsor. "Rather than subjecting our seniors to an unnecessary reapplication process, we're making things easier on them while also giving more people the chance to benefit from property tax breaks."
Currently, every county in Illinois other than Cook may allow seniors to receive the Senior Citizen Homestead Exemption without having to reapply for it annually. Changes to the law will allow Cook County seniors the same privilege, and House Bill 961 allows this exemption to take effect for the taxable year 2019.
Cook County agencies would also be required to keep track of any property transfers or death that would end the exemption on a particular piece of property in order to prevent abuse of it.
This legislation now awaits the governor's signature.