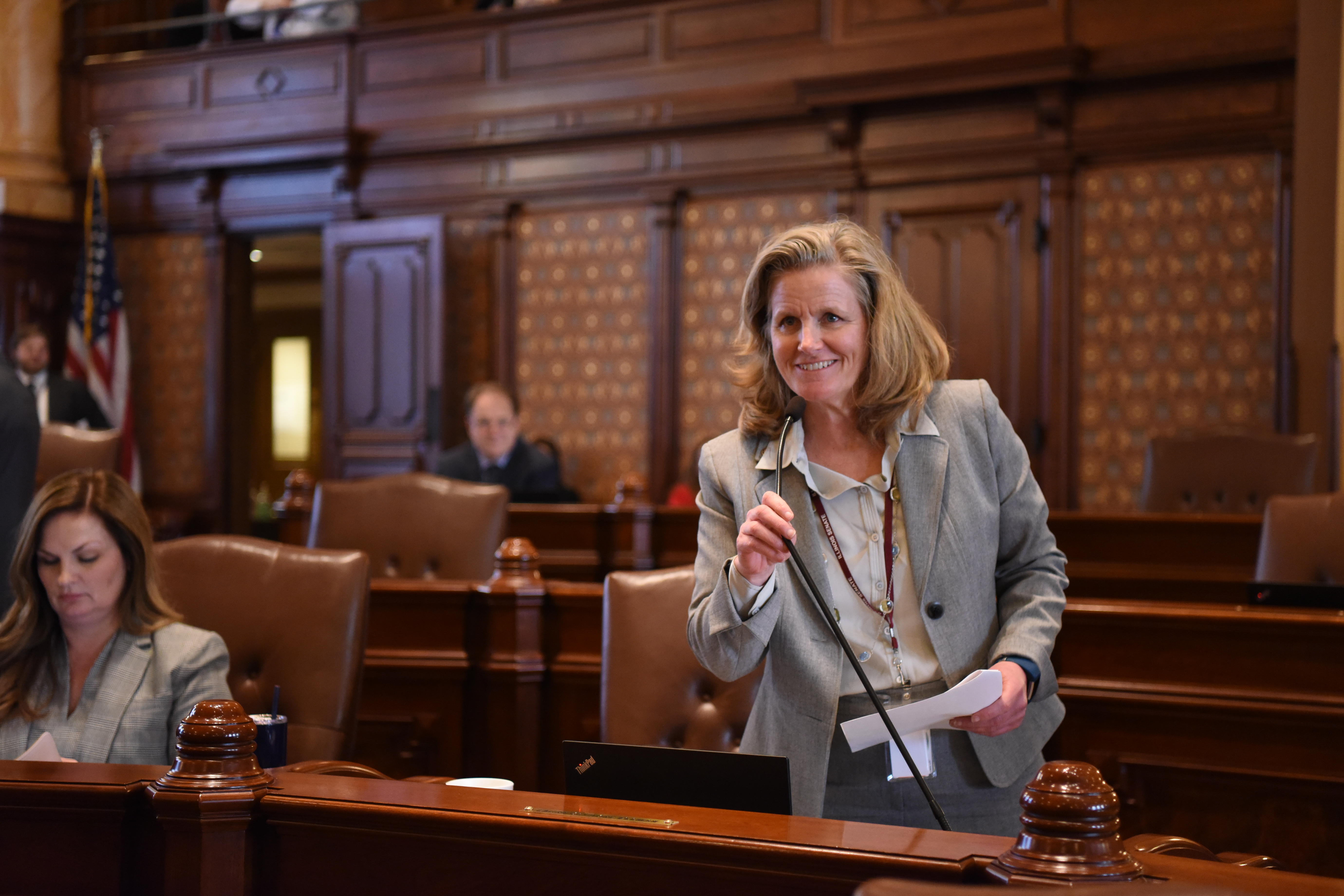 SPRINGFIELD – State Senator Laura Ellman (D-Naperville) congratulated newly elected Senate President Don Harmon (D-Oak Park) on Sunday evening and stressed the importance of service and accountability and continuing former Senate President John Cullerton's legacy of building consensus around solutions.
"I want to congratulate Senator Harmon on his new role as our Senate president and look forward to working together," Ellman said. "The person holding the office of president sets the tone of the chamber for the next month, years, and 'eras,' so to speak. With a new president, the Illinois Senate will have a fresh start - one that promises service, responsibility and, most importantly, accountability to Illinoisans now and in the future."
Senator Ellman plans to continue representing and serving the 21st District and to champion environmental protection legislation that will protect Illinoisans across the state from the effects of climate change and prevent future damage to our economy, communities, and environment.
Along with fellow lawmakers, Senator Ellman will return to Springfield under new leadership January 28 for this year's spring legislative session.