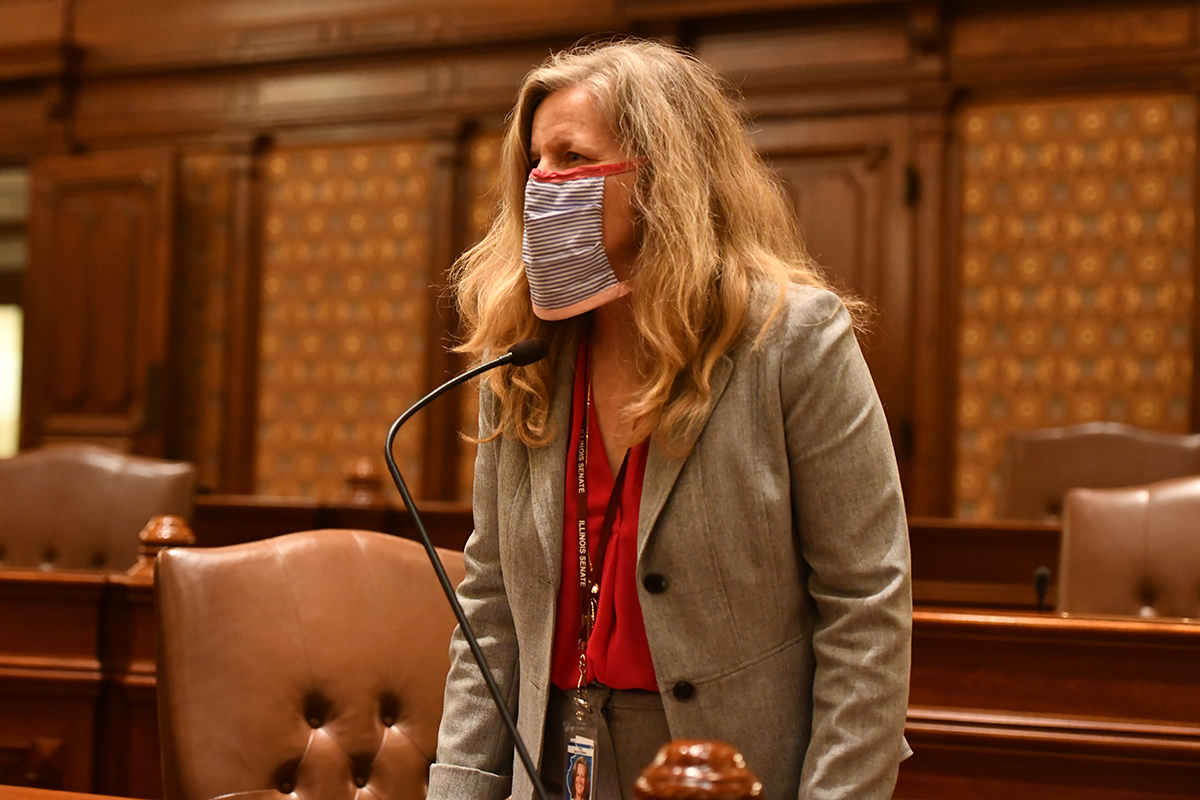 SPRINGFIELD - Last week, State Senator Laura Ellman (D-Naperville) and the Illinois Senate reconvened in Springfield to pass the state budget after a nearly three months of cancelations due to the COVID-19 pandemic.
"There's no doubt that these were unusual circumstances under which to pass a state budget," Ellman said. "We came together as a governing body and passed a responsible budget."
Ellman emphasized a provision in the budget that expanded the eligibility of the Low Income Home Energy Assistance Program through June 2021. LIHEAP is a program to assist low income households who are struggling with their utility bills.
"This pandemic has effected all of us, but it's more likely to affect the financial security of those who are already having trouble paying their bills," Ellman said. "Expanding the eligibility for this program was a necessary step to make sure that those who are already struggling don't fall though the cracks."
Ellman also highlighted that with this budget, the state is committed to maintaining and making full pension payments, as well as holding the line for K-12 and higher education funding.
"We have a responsibly to hold up our end of the bargain and continue to maintain the state's pension payments and education funding," Ellman said. "Now more than ever, it is absolutely imperative that we provide confidence for our students and educators in these uncertain times."
In addition, this year's budget fully funds the Local Government Distributive Fund. The fund provides local governments with a share of the state's income tax revenue and will help them make up for budget shortfalls caused by the COVID-19 pandemic.
Senate Bill 264 passed the full Senate with a vote of 37-19-0.
"What the General Assembly accomplished this week is just a start. We did what was needed to begin moving forward," Ellman said. "Make no mistake, there's still a lot of work to be done, but I believe if we continue to come together as a state, we can tackle this challenge, and when we do, we will be stronger for it."