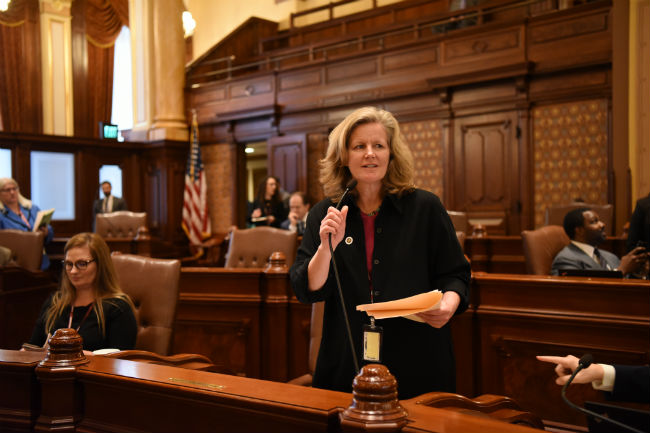 SPRINGFIELD – Non-traditional students pursuing vocational training could be eligible for a new scholarship program under a new law from State Senator Laura Ellman (D-Naperville) that was signed into law on Friday.
"Education is economic development," Ellman said. "This new scholarship program will help alleviate the financial burden of education and provide additional opportunities to non-traditional students."
Senate Bill 1167 establishes the Adult Vocational Community College Scholarship Program, run by the Illinois Student Assistance Commission. To be eligible, a student must be over the age of 30 and unemployed but actively searching for work.
The scholarship would be enough to cover the cost of tuition and fees to attend the community college without exceeding $2,000 per recipient per academic year. The program is subject to appropriation.
"By investing in education, we're investing in the future," Ellman said. "This scholarship program will help ensure that Illinois workers are trained for jobs of the future and that businesses aren't struggling to find qualified employees."
Fifty-three percent of Illinois jobs require more than a high school degree but less than a four-year college degree, yet only 43 percent of Illinois workers are trained at that level.