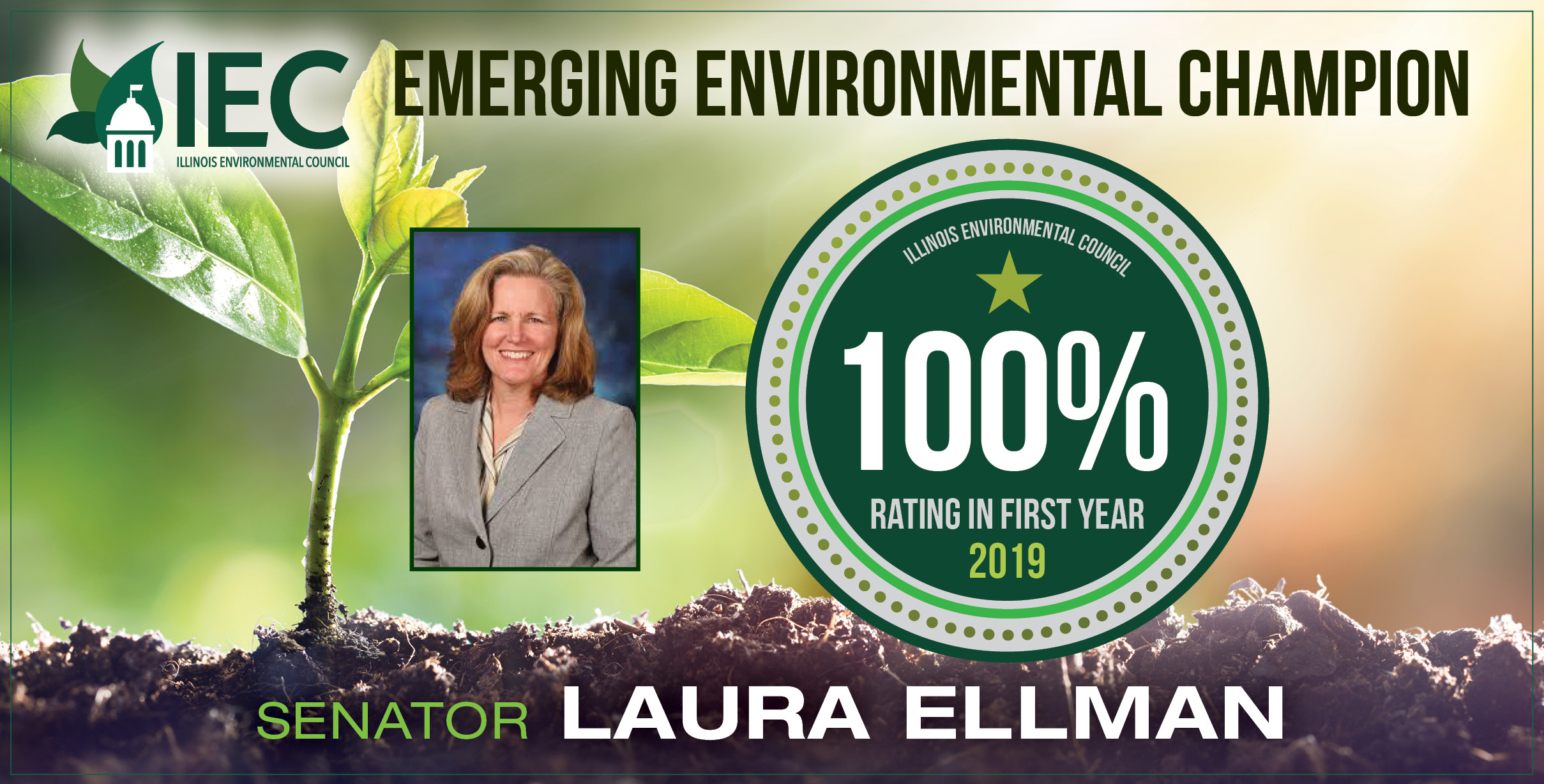 NAPERVILLE - The Illinois Environmental Council released its first ever Lifetime Environmental Scorecard, calculating each sitting legislator's lifetime average score of all votes cast on legislation affecting the environment in the Illinois General Assembly over the course of their legislative career. State Senator Laura Ellman has been recognized for a perfect voting record.
"My record on environmental issues reflects my priorities. Continuing to use science as a guide to ensure we have clean air to breath and safe water to drink will create a better Illinois for all who live in it," Ellman said. "I stand with the residents in the district I represent to protect our environment and the health of our communities for generations to come."
Legislators in their first term were only scored on their votes in 2019, the first and only year they were able to vote on bills impacting the environment due to the disruption of the 2020 regular legislative session by the COVID-19 pandemic.
"Senator Ellman earned a 100% for their voting record on bills impacting the environment, using their power as a state legislator to protect and defend the people and environment in the district they represent," said IEC Executive Director Jen Walling. "Senator Ellman is an emerging environmental champion in the General Assembly, and the Illinois Environmental Council applauds their work protecting our environment in Illinois."
A total of 64 state legislators received recognition for scoring 90% or higher over the course of their legislative careers. 21 legislators scored a perfect 100% in their first year of recorded votes. IEC releases its scorecard in late summer of each year.