Published: Friday, April 17, 2020 10:01 AM
Dear friend,
I hope that you made the most of this past holiday weekend despite the Stay at Home order. Though we must maintain physical distance, I hope you're still being social by connecting with loved ones virtually.
If the COVID-19 pandemic is taking a toll mentally, that's understandable.
The governor announced a new Emotional Support Line that could help.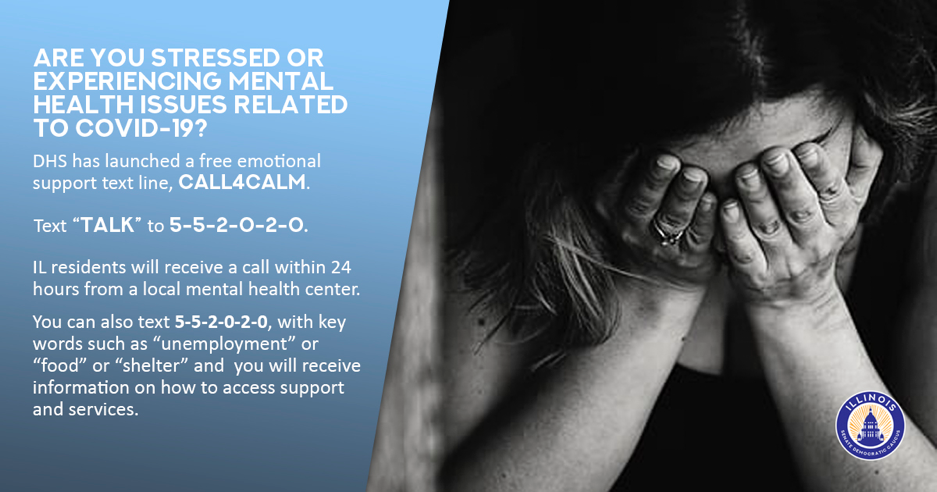 Use the Illinois Department of Human Services' support text line by texting "TALK" to 552-020.