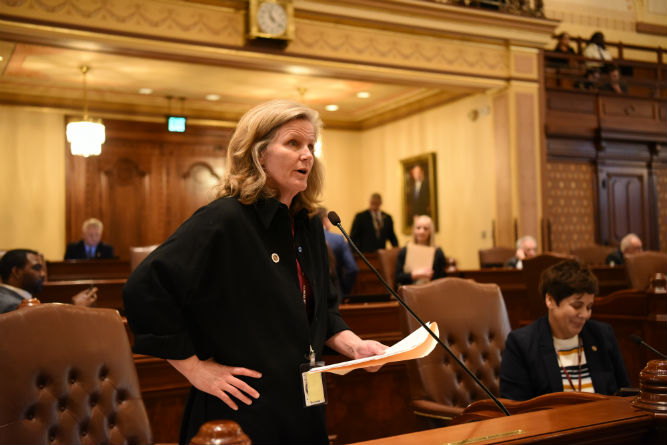 NAPERVILLE – State Senator Laura Ellman (D-Naperville) is reminding residents across Illinois that state income tax returns and payments are due July 15, the same deadline established by the Internal Revenue Service for federal income taxes.
"If you have not already, I'm urging residents to file their 2019 income taxes as quickly as possible," Ellman said. "There's only a month left before the deadline."
Gov. JB Pritzker extended the tax filing season three months from the normal due date of April 15 to help Illinois taxpayers experiencing difficulties due to the COVID-19 pandemic.
"This pandemic is still responsible for a lot of families' financial hardships," Ellman said. "I encourage every taxpayer to utilize all potential returns or deductions to help improve their financial situations."
As part of a revised revenue estimate released in April, the Governor's Office of Budget and Management projected the extension would defer approximately $1 billion in general fund revenue to Fiscal Year 2021.
Ellman would like to remind residents that according to the IDOR, the fastest, most secure way to receive a refund is to file a tax return electronically and request direct deposit into a checking or savings account. Taxpayers may file and pay their IL-1040 for free through MyTax Illinois. Taxpayers who have already filed a return can check their status at www.MyTax.Illinois.Gov.
For the most up-to-date information, forms, schedules, and instructions for the 2019 tax year, please visit IDOR's website at: tax.illinois.gov.