Published: Friday, May 13, 2022 05:04 PM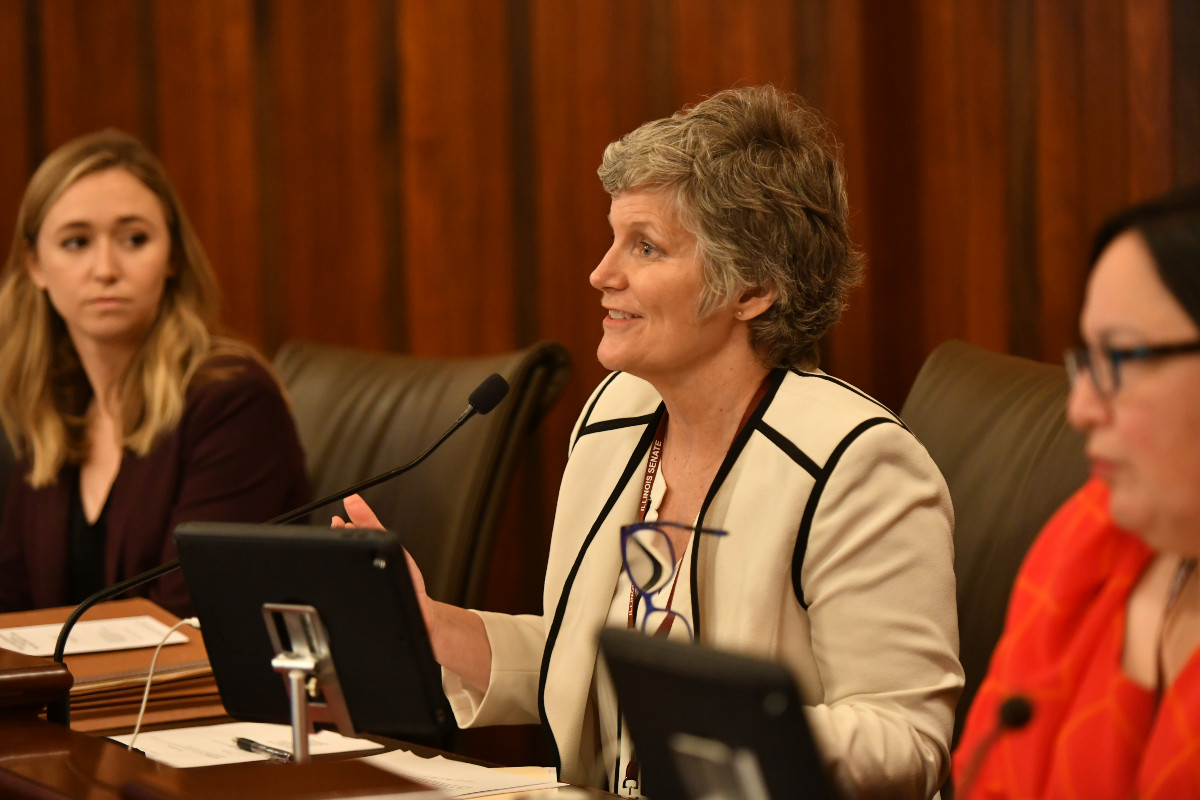 NAPERVILLE – Dedicated license plates will soon be available to more members of Gold Star Families in Illinois thanks to a new law by State Senator Laura Ellman signed on Friday.
"When brave men and women put their lives on the line to defend our country, their families make great sacrifices as well—Gold Star Families sacrificing the most of all," said Ellman (D-Naperville). "I was proud to partner with dedicated legislators and advocates from across the state to pass this law ensuring all members of Gold Star Families receive the recognition and thanks they so rightfully deserve."
House Bill 5078 expands the current eligibility list for Gold Star Family license plates to include stepchildren, adopted children and half-siblings of veterans who lost their lives serving in a branch of the United States Armed Forces, and waives the registration fee for children in Gold Star Families.
"There's no way we can ever repay our debt to the families of Gold Star service members," said State Representative Stephanie Kifowit (D-Aurora). "But it's important that we do what we can to show our respect and remember their sacrifice. This legislation will properly align our state law with language used by the Department of Defense, and ensure appropriate individuals receive the recognition they deserve. All of our Gold Star families are in my thoughts – we can never forget them."
The legislation goes into effect Jan. 1, 2023.