Published: Tuesday, June 07, 2022 12:47 PM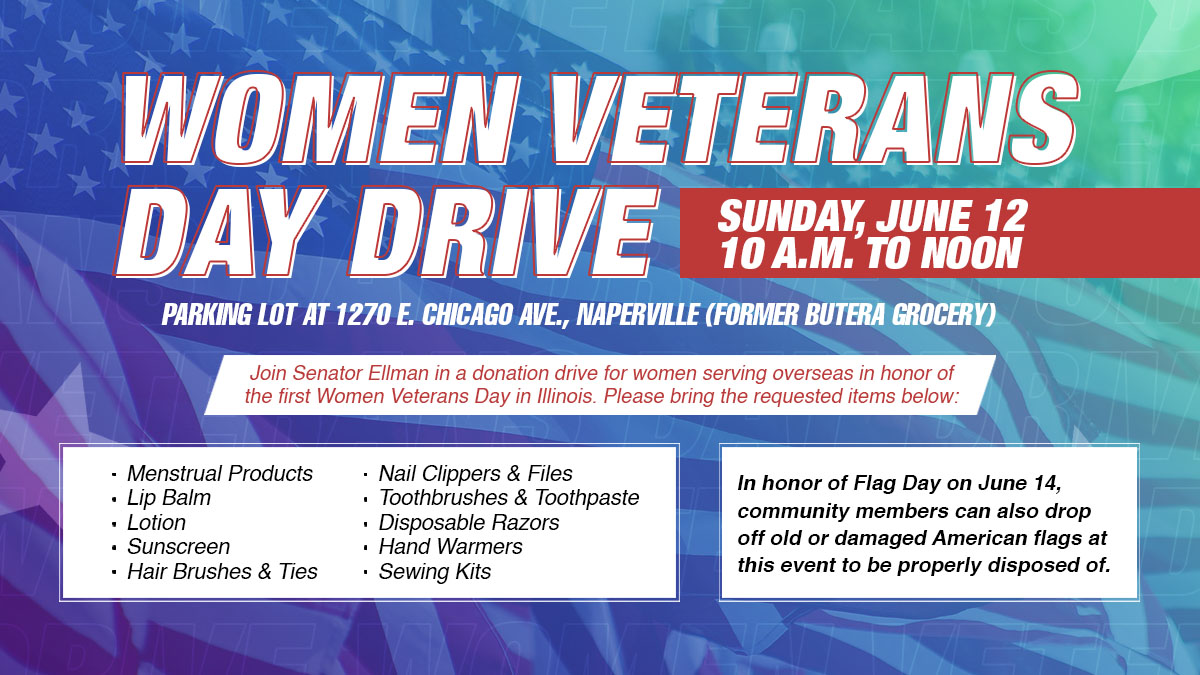 NAPERVILLE – To celebrate the first Women Veterans Day in Illinois, State Senator Laura Ellman is hosting a donation drive to benefit women serving overseas.
"Women who serve our county have shattered glass ceilings and blazed trails for generations of women to come," said Ellman (D-Naperville). "I can't think of a better way to thank them for the sacrifices they've made and celebrate Women Veterans Day than by giving back to them when they've given so much for us."
Community members wishing to participate can bring items for donation to the parking lot at the former Butera Grocery, 1270 E. Chicago Ave., Naperville, from 10 a.m. until noon on June 12.
Requested items for donation are:
Menstrual products
Lip balm
Lotion
Sunscreen
Hair brushes & ties
Nail clippers & files
Toothbrushes & paste
Disposable razors
Hand warmers
Sewing kits
In honor of Flag Day on June 14, community members can also drop off old or damaged American flags at this event to be disposed of properly.
"I'm always overwhelmed by the generosity of our community when they're offered an opportunity to give," Ellman said. "This is a fantastic cause and I'm looking forward to partnering with our community to lift up the women who protect us all."
Questions or concerns about the event can be directed to Ellman's office at 630-601-9961.