NAPERVILLE – State Senator Laura Ellman is hosting two constituent roundtable meetings to offer community members the opportunity to participate in conversations about policy regarding education and the environment.
"I can't stress how critical community feedback is to the work I do every day, both here at home and down in Springfield," said Ellman (D-Naperville). "We couldn't have picked more important topics—education and the environment—and I'm really looking forward to sitting down with members of our community and having meaningful conversations."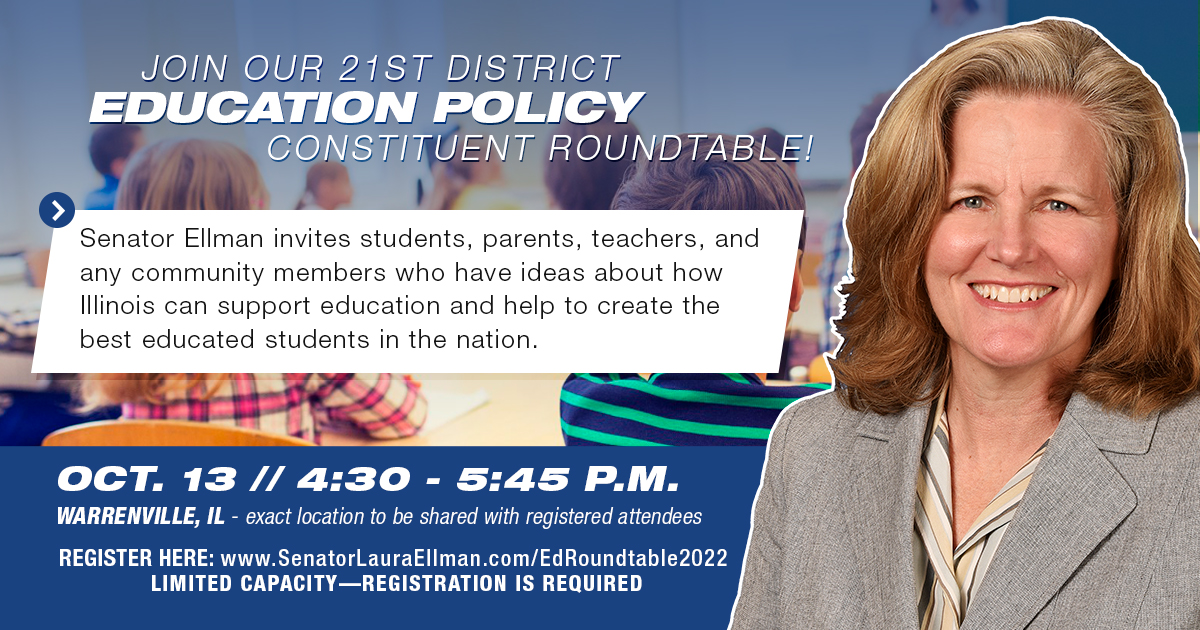 Education Roundtable
The education roundtable will be held in Warrenville on Thursday, Oct. 13 from 4:30 to 5:45 p.m. Community members wishing to attend can register by visiting SenatorLauraEllman.com/EdRoundtable2022.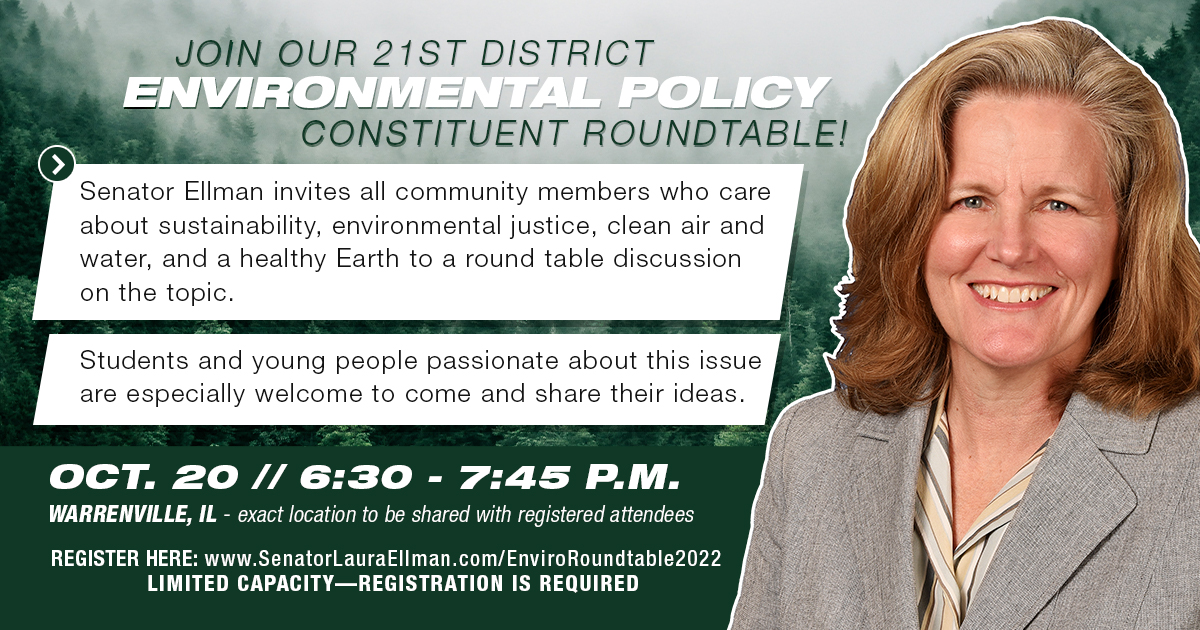 Environmental Roundtable
The environmental roundtable will also be held in Warrenville on the following Thursday, Oct. 20, from 6:30 to 7:45 p.m. Community members wishing to attend can register at SenatorLauraEllman.com/EnviroRoundtable2022.
These meetings are intended to be small group discussions and capacity is limited, so registration is required. Registered attendees will receive more information about the events, and excess registrants will be placed on a waiting list for the meetings. Students and other young people are especially encouraged to participate.
Questions ahead of the meetings can be directed to Ellman's district office at 630-601-9961 or SenatorLauraEllman.com.